Tips & hints

Why buy a digital camcorder or DV?
Digital Vs Analog
With all the hype about going digital, you might be wondering whether you should join in the digital video bandwagon. Well, making a decision isn't that difficult if you know the advantages that digital camcorder has over its analog counterparts.
Contains three times more data than analog camcorder thus giving you better colour rendition and audio
Is almost immune to signal problems such as interference and timing errors, which affect the recorded image and sound quality
No loss in picture quality when you transfer from one media to another eg. From tape to tape or from tape to computer

DV
Convinced about the advantages of getting a digital camcorder but unsure of which model to choose? Should you get a DV,DVD or Digital 8?

The essential difference between them lies in the different forms of recording media. The most popular digital camcorder is a DV as it is smaller than its counterparts and records on a mini-DV tape that is compact with advanced features.

What features should you look out?
Tip 1: Check the CCD resolution
Image quality of the recorded images is determined by factors such as resolution of the CCD, lens, optics and recording media. If you are a serious user or professional who needs excellent colour reproduction then you will need a camcorder with 3 separate CCD. If not, a single CCD camcorder is sufficient for any consumer. An interesting fact to note: the number of effective pixels in a CCD is only around 470,000 and the rest of them are utilised for functions such as image stabiliser. Therefore it doesn't mean the more pixels the CCD contains, the better the image quality will be.

Tip 2: Don't Forget The Lens
The lens is most critical attribute to image quality because this is where lights containing colour information and brightness must go through before they are processed. If the lens is not able to accurately direct the lights onto the CCD, the recorded images will not be sharp. So choose the camcorder from a manufacturer who is renowned for its lens.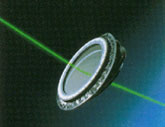 Tip 3: Zoom in on zoom
There are 2 types of zoom namely; optical zoom and digital zoom. Optical zoom is the enlargement of image by the lens. Digital zoom enlarges the images using the process of "interpolation" - which guesses what the zoom in image will look. Optical zoom images remain sharp while digital zoom images will be pixellated if pushed to the extreme.

Tip 4: Are There Enough Programme Modes?
With programme modes, it is easy to shoot under different conditions because the corrections are pre-set without having you to make adjustments manually. For instance, if you shoot in poor lighting conditions, turn on the night mode.

Tip 5: Make sure you can stabilise shaky images
Unsteady grip on the camcorder often produce shaky images which are unbearable to watch. So make sure that the camcorder has a image stabiliser to smoothen out shaky images. There are 2 types of image stabiliser - optical image stabiliser* which uses special lens arrangement to preserve images and electronic image stabiliser, which uses the image processor to stabilise images. Digital Image Stabiliser provides an adequate amount of stabilisation for most consumers. However, if you need a more sophisticated image stabiliser, optical stabilising lenses are needed.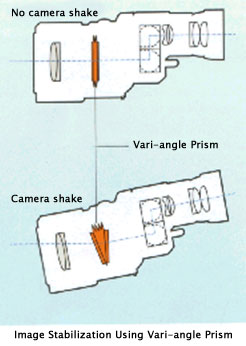 Tip 6: Immortalise old Analogue Tapes
Analog Line-in helps you to digitise analog tapes. If you have some precious analog tapes and you want to digitise them to prevent degradation of image quality, then this is a must-have feature.

Tip 7: Sound is important
Go for a model with hi-fi stereo. The 12 bit sound quality is slightly lower when compared with the 16 bit. However the 12 bit allows you to do recording on separate channels so that the original audio can be left on the tape while new audio (eg music and narration) can be added without erasing the original sound. If you want to pick up more of the surrounding sound, you can consider buying an additional microphone.

Tip 8: Spice up your footage
It is boring to watch an unedited footage. So spice up your raw footage with digital effects. Not all dv come with inbuilt editing functions though. The new Canon MV5iMC camcorder introduced late last year comes with 9 digital effects which allows you to capture your subjects in a spherical shape or in sepia hue. There are also 8 digital faders, which allows you to start or end scenes with a digital effect.

And if you want to edit your moving images even more, make sure the DV comes with an easy-to-use editing kit.

Tip 9: Buy What Fits You
When you choose a DV, try out the camcorder's control and see if it fits snugly in your hands.

Before you reached out for your wallet, here is an age-old advice. Buy what you need. The more features the camcorder contains, the more expensive it will be. While it is nice to have a gamut of features to flaunt, it is better if it is not so "painful" to own one as well. So go easy on your pockets.

* Optical image stabilising is patented by Canon in early 90s. It works on the concept of light that is shifted away from the optical axis because of hand movement. It refracts the light through 2 methods:
by using a Vari Angle Prism that refracts the images to the angle that is parallel to the original image
by using a corrective lens group that shifts the lens so that the subject is parallel to the film surface
How to handle DV tapes?
The precautions for handling digital video tape are not that much different from any tape product (video or audio). The main ones are:

Day to day
Do not touch the tape
Always put the cassette in its case
Do not subject the tape to shock or impact (dropping it)
Do not expose the tape to strong magnetic fields
Do not leave in a car (because of the heat, cold, vibration)
Do not use the tape if it has gotten wet or has had anything spilled on it
If the cassette is cold, let it warm up for at least 2 hours before using
Do not store the cassette in hot, humid or dusty locations
Do not leave the cassette in the DV recorder
Never disassemble the cassette

Long term storage
Follow the Day to Day rules plus
Always store the tape vertically, tape rewound, and the tape in its case
If the tape has been stored for a long time, occasionally fast forward and rewind the tape