Canon Raises the Bar for Video Production with the Launch of high-end Indoor Remote PTZ Camera CR-N700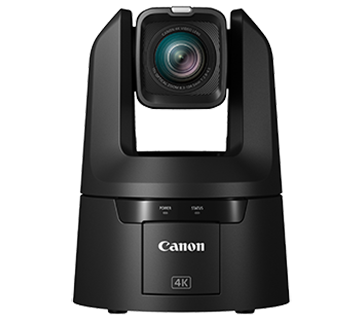 India, 16th May 2023 – Expanding its remote camera line up, Canon India, one of the leading digital imaging solution companies, today announced the launch of its new indoor 4K remote PTZ camera, CR-N700. With exceptional connectivity and class-leading auto focus, the camera is designed to aid broadcasters with advanced video production and high image quality. Further, two innovative add-on applications, auto-tracking and auto-loop were also announced to compliment the camera and further enhance productivity.
With the growing demand of content creation and live streaming requirements, Canon has been expanding its line-up of indoor remote PTZ camera systems to contribute to efficient production workflows, while rendering visually appealing experience. Capable of delivering superb image quality, the CR-N700 supports high-quality video recording in 4K/60P/4: 2 :2/10-bit format and enables HDR recording in either HLG (Hybrid Log-Gamma) or PQ (Perceptual Quantization) formats to fulfil varied production requirements. Leveraging on Canon's technology and expertise in developing professional video cameras, the CR-N700 also features a 15x zoom lens, 1.0-inch CMOS sensor, and DIGIC DV7image processing engine among other features which enhance image quality.
The CR-N700 is particularly well-suited for professional video production, offering superior image quality and excellent support for broadcasting large scale live events. In addition, it comes with enhanced human recognition features, including Dual Pixel CMOS AF autofocus, eye-detect AF, and head-detect AF. These features well equip the camera to identify and track fast-moving subjects with greater accuracy and clarity.
Besides, the two new innovative applications; Auto Tracking and Auto Loop, currently supporting the CR-N700 and overtime, will expand to cover more compatible remote PTZ cameras from Canon's line-up. These new consumer-centric features are designed to improve productivity, reduce workload and manpower for remote production, allowing operators to focus effectively on other tasks such as camera switching and content delivery. They are here to provide easy and versatile system setups without requiring additional equipment like servers or computers.
Speaking on the launch of the new product, Mr. Manabu Yamazaki, President & CEO, Canon India said, "Our commitment to drive innovation and ensure a quality-first approach reflects in the most recent addition to our remote camera line-up. The new high-end 4K PTZ remote camera with auto-tracking and auto-loop features is poised to be the perfect choice for various industries, including broadcasters, rental houses, education, reality shows, and sports. With the CR-N700 launch alongside two new applications, we're pushing the boundaries of video production even further, expanding our user base across multiple segments and solidifying our position as a leader in the industry. We look forward to the response from the consumers and endeavour to continue introducing marvels in line with industry trends."
Superb Tracking powered by the Auto Tracking Application
The application enables the remote camera to automatically track speakers or other specified persons during commercial presentations, lectures and events. With in-camera visual analysis, the system realises superb tracking capability, allowing shooting with excellent freedom of view, including full body, upper body, shoulders-up and other viewpoints, while following the movement of subjects moving at speeds ranging from slow to brisk. In addition to the standard image capture of human figures typically required for broadcasting commercial events and lectures, the remote camera aided by its high-performance pan/tilt mechanism can capture the slow movement of subjects smoothly for quality video production. Furthermore, the application features a wide array of adjustment settings such as Composition, Tracking Sensitivity, and Priority Display Area.
Seamless operations enabled by the Auto Loop Application
It enables the remote camera to automatically repeat subtle pan/tilt/zoom (PTZ) staging movements typically performed by operators during the broadcast of events such as sports competitions, and interviews, as well as in the production of TV commercials and movies. Between patrol and back-and-forth motions within specified locations, operators can adjust parameters such as Position Setting to determine the pause duration at each point, Route Setting to determine movement speed, and other operations including Preview and Start, which can be easily configured on the settings screen. Additionally, operators can adjust the acceleration and deceleration of movements as the motions begin and end via the Fade Mode, enabling the automated camera system to mimic professional camerawork.
About Canon Inc.
Canon Inc. (NYSE: CAJ), headquartered in Tokyo, Japan, is a leader in the fields of professional and consumer imaging equipment, industrial equipment, and information systems. Canon's extensive range of products includes production printers, multifunction office systems, inkjet and laser printers, cameras, video and cinematography equipment, network cameras, medical systems and semiconductor-manufacturing equipment. Originally established in 1937 as Precision Optical Industry, Co., Ltd., a camera manufacturer, Canon has successfully diversified and globalized to become a worldwide industry leader in professional and consumer imaging systems and solutions. With approximately 180,775 employees worldwide, the Canon Group includes manufacturing and marketing subsidiaries in Japan, the Americas, Europe, Asia and Oceania; and a global R&D network with companies based in the United States, Europe, Asia and Australia. Canon's consolidated net sales for fiscal 2022 (ended December 31, 2022) totaled $30.31 billion (at an exchange rate of ¥133=U.S. $1). Visit the Canon Inc. website at: global.canon
About Canon India
Canon India Pvt. Ltd. Is the sales and marketing subsidiary of Canon Inc., a world leader in imaging technologies. Having started its operations in 1997, Canon India markets a comprehensive range of sophisticated contemporary digital imaging products and solutions in India. The company today has offices in 10 cities across India with merchandise warehousing facilities at 4 location and employs over 1000 staff and over 850 channel partners. Canon India enjoys a vast retail presence across the country through Canon Image Square (CIS) stores, PIXMA Zones, and BIS Lounges. Canon India's service reach extends to over 632 towns covering 19,118 PIN codes across India – which comprises of 349 Camera collection points, 15 Camera repair centers, 316 Printer repair centers, 184 Copier, Scanner and 129 Large Format Printer Sales & Service dealers. (Data as of February 2023) In sync with its corporate tagline- 'Delighting You Always', reinforced by World-class technology, Canon offers an extended product portfolio, including Digital Production Printers, Large Format Printers, Commercial Printers, Multi-Functional Devices, Managed Document Services, Inkjet & Laser Printers, Document and Cheque Scanners, Digital Cameras, DSLRs, Mirrorless cameras, Cinematic Imaging Products, Surveillance cameras and Medical Imaging products catering to the multiple market segments of consumer, SME, B2B, Commercial, Government & PSUs.