Canon exhibits its technology prowess across imaging and printing segments at the 'Consumer Electronic Imaging Fair' 2023
Mumbai, 5th January 2023: Canon India Pvt. Ltd, India's leading digital imaging company is showcasing its robust range of products across segments at the World's largest, 'Consumer Electronic and Imaging Fair'. Organized by 'All India Photography Trade and Industry Association', the interactive platform is taking place in the form of a mega three-day event at the Jio World Convention Centre from the 5th-7th of January 2023.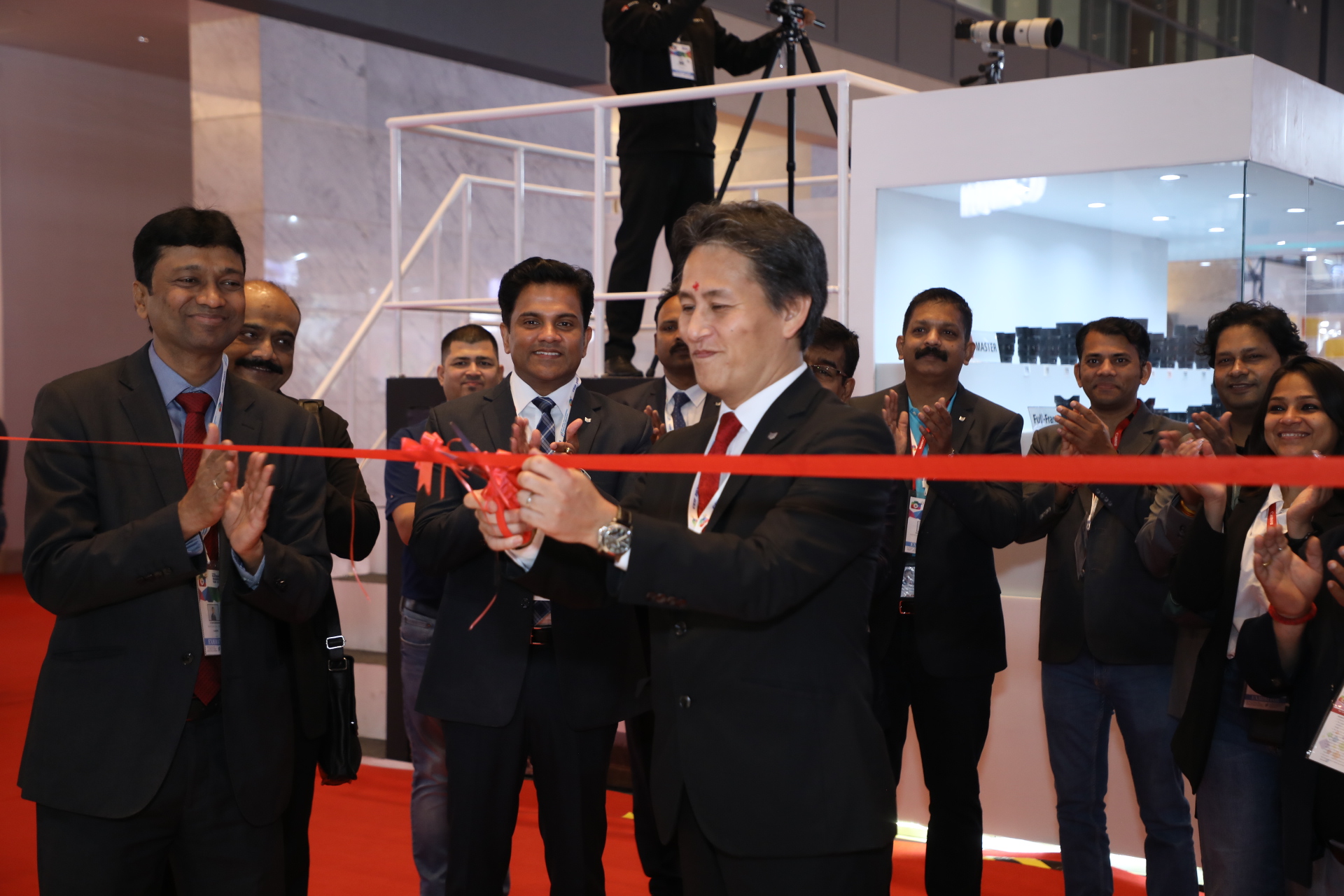 Targeted at professionals, enthusiasts, filmmakers, students, and educators in the field of photography and videography, the exhibition provides Canon with an ideal platform to display its technological supremacy. Through the event, Canon aims to actively engage with its customers via experiential demonstration zones incorporating the right amalgamation of technology showcase, educational sessions, and networking. Keeping in mind the exponential growth of online content consumption, Canon's latest range of cameras are set-up for consumers for an in-depth demo and experience, highlighting the brand's true imaging potential across Wedding, Wildlife, Fashion and Vlogging depicting speed, slow-motion., action, and video capabilities, under different lights and moods. These include the most recent and game changing EOS R6 Mark II as well as Canon's entrants into the APS-C Sensor market - the EOS R7 and EOS R10 alongside a special VR Zone for the RF5.2mm f/2.8L Dual Fisheye lens.
On the printers' front, Canon is displaying its wide range of printers be it for consumers or businesses through live product display. The two demo zones targeting photo studios and design shops and jobbers shedding light on product USP's. The printing technology being shown includes high performance Ink Tank G Series, as well as Canon's flagship professional printers including the imagePROGRAF series such as imagePROGRAF TM-5200, imagePROGRAF PRO-541, and imagePROGRAF GP-540.
Sharing his thoughts, Mr. Manabu Yamazaki, President, and CEO, of Canon India Pvt. Ltd, said, "The Consumer Electronic and Imaging fair is one of the most opportune platforms for us to connect with our customers and exhibit our technological supremacy in imaging and printing solutions. At Canon, it is our endeavour to make superior technology accessible to our customers and offer them product experiences that are par excellence. With the consumer landscape evolving at a rapid pace since the pandemic, we have strived to empower the growth of many segments especially those of vlogging, professional photography, videography cinema, OTT as well as cater to the printing needs for home and professional segments. As we continue to support growing segments, we aim to consistently connect with our customers face to face so that they get to truly experience the potential of our products. Over the past editions of the show, we have been overwhelmed with the positive response received and we look forward to marking yet another milestone through our association with this premium interactive platform."
The best companions for filmmakers and cinema enthusiasts, the Cinema EOS range with its star performers EOS R5C, EOS C70 and C300 MARK III are also being showcased. On the other hand, Canon's four new professional-use camcorders XA75, XA70, XA65 and XA60 that seamlessly fit into multiple professional workflows, are sure to be an attractive highlight as well.
With this year's exhibit, Canon endeavors to create wider awareness about the brand's extensive product portfolio through unique booth concepts to guide visitors about product potential that are inspiring, accurate, and cutting-edge.
About Canon Group
Ever since its foundation in 1937, Canon is guided by the 'Kyosei' philosophy of living and working together for the common good. Canon strives to create and deliver world-class products, becoming a top global corporation by diversifying into new business fields throughout the world. Focusing on optical technologies, Canon produces office equipment, consumer and professional imaging devices, network cameras, healthcare, and industrial equipment. Through the close connection between its global head office in Tokyo and regional headquarters in America, Europe, Asia, Oceania, and regional headquarters in Japan, Canon combines its global and local operations organically. In 1996, Canon launched its Excellent Global Corporation Plan to serve society with advanced technologies and become a trustworthy and responsible corporate citizen. The year 2016 was the first year of Phase 5 of the Plan. Currently, Canon boasts a strong global presence of 376 subsidiaries all over the world, supported by 1 97 776 employees. (Data as of December 31, 2017)
About Canon India
Canon India Pvt. Ltd. is the sales and marketing subsidiary of Canon Inc., a world leader in imaging technologies. Set up in 1997, Canon India markets a comprehensive range of sophisticated contemporary digital imaging products and solutions in India. The company today has offices in 10 cities across India with warehousing facilities at 6 locations and employs over 1000 staff and over 850 channel partners. Canon India enjoys a vast retail presence across the country through Image Square stores, PIXMA Zones and BIS Lounges. Canon India's service reach extends to over 632 towns covering 19,118 PIN codes across India - which comprises of 188 Camera collection points, 15 Camera repair centers, 294 Printer repair centers, 191 Copier, Scanner and Large Format Printer Sales & Service dealers. (Data as of 19 April 2022)
In sync with its corporate tagline- 'Delighting You Always', reinforced by World-class technology, Canon offers an extended product portfolio, including Digital Production Printers, Large Format Printers, Commercial Printers, Multi-Functional Devices, Managed Document Services, Inkjet & Laser Printers, Document and Cheque Scanners, Digital Cameras, DSLRs, Mirrorless cameras, Cinematic Imaging Products, Surveillance cameras and Medical Imaging products catering to the multiple market segments of consumer, SME, B2B, Commercial, Government & PSUs.