Canon India spearheads transformation in Annadodi village as part of its 'Adopt a Village' initiative
Ensures notable improvements towards building a progressive and self-reliant environment in the village by focusing on four core areas - Education, Eye Care, Environment and Empowerment
Bengaluru, 24th August 2023 – Marking its commitment towards community development, Canon India today celebrated three years of successful involvement in its sixth adopted village, Annadodi in Karnataka, under its flagship CSR initiative, 'Adopt a Village'. Through its 4Es CSR policy, Canon India is continuously working towards building self-reliance and creating sustainable impact in the village across four key areas – Education, Eye Care, Environment and Empowerment, along with making significant infrastructure developments.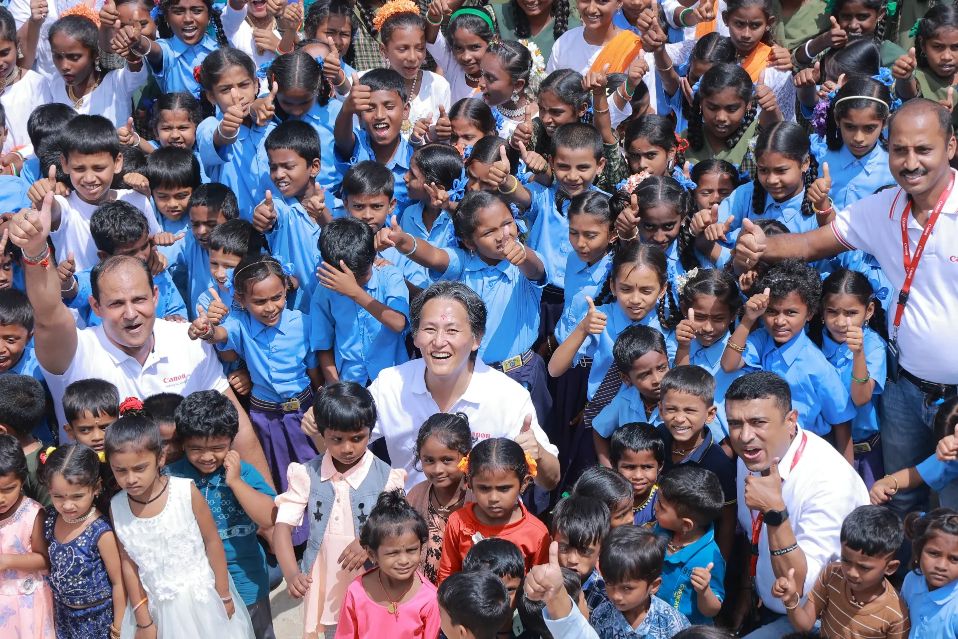 The flagship 'Adopt a Village' initiative was launched in 2012, through which Canon India undertakes the task of overall development of the villages across North, East, West, and South India for a certain period for the holistic development of the society. At present, Canon India has a total of four adopted villages which includes Nandrampur Bass in Haryana, Parivali in Maharashtra, Annadodi in Karnataka and Kalyanpur in Kolkata.
Improving the quality of education as part of its 4Es policy, Canon India's endeavors have ensured enrolment of 678 students at the Resource Centre, benefiting from remedial education. Besides, Canon has also made notable infrastructural advancements in the school premises, including establishment of hygienic water stations and renovation of separate toilets for boys and girls. Furthermore, imparting skill-based training, 422 beneficiaries have benefited from computer training as well as tailoring courses. The establishment of a 'Vision Center' has enabled over 5000 community people until now through regular eye camps and check-ups. Lastly, driving efforts towards creating a green environment, nearly 600 trees have been planted, and village residents are continuously being engaged in cleanliness drives to ensure awareness about keeping their surroundings clean. Further, solar panels along with solar streetlights have been installed for the continuous supply of electricity.
Mr. Manabu Yamazaki, President & CEO, Canon India visited the village to map the progress and interact with the community members. Speaking on the third-year milestone, he said, "At Canon India, we believe that investing in the holistic development of villages is an important cornerstone towards building a self-reliant nation. Empowering villages with essential skills, education, and access to basic necessities not only uplifts their lives but also strengthens our collective future. The flagship 'Adopt a Village' initiative and our journey with Annadodi village, stands as a testament to this belief as seen in the smiles of the children and spirit of the villagers. By nurturing self-sufficiency and fostering comprehensive growth, we endeavor to pave the way for a resilient India that thrives on the strengths of every community. Seeing the beneficial influence on the village further reinforces our belief that businesses can indeed help shape a better future for communities. We will continue our journey with unwavering dedication to create a positive impact in the lives of people in this village and beyond."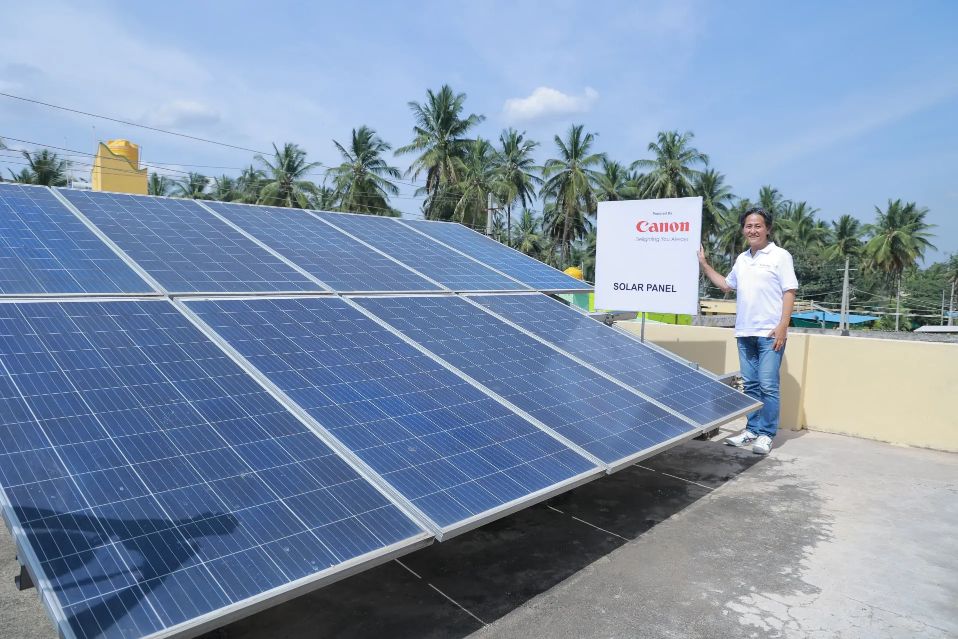 About Canon's corporate philosophy 'Kyosei'
Canon India's CSR endeavors are driven by their corporate philosophy of 'Kyosei', which indicates the 'spirit of living and working together for the common good', which is considered foremost in the organization's way of working and day-to-day operations. However, their definition of the word is much broader and encompasses "all people-regardless of their race, religion or culture, harmoniously living and working together for the common good." Moving forward with this philosophy, they believe in standing in unison when it comes to their commitment to the community and strive to make a positive impact in the society and the environment. The organization is involved in various community welfare programs aligned with their 4Es CSR policy implying Education, Eye Care, Environment and Empowerment, to build progressive self-reliant communities. Along with 'Adopt a Village' project, the organization is also associated with SOS Children's Village across the country to encourage and support the overall development of children in these villages.
About Canon Inc.
Canon Inc. (NYSE: CAJ), headquartered in Tokyo, Japan, is a leader in the fields of professional and consumer imaging equipment, industrial equipment, and information systems. Canon's extensive range of products includes production printers, multifunction office systems, inkjet and laser printers, cameras, video and cinematography equipment, network cameras, medical systems and semiconductor-manufacturing equipment. Originally established in 1937 as Precision Optical Industry, Co., Ltd., a camera manufacturer, Canon has successfully diversified and globalized to become a worldwide industry leader in professional and consumer imaging systems and solutions. With approximately 180,775 employees worldwide, the Canon Group includes manufacturing and marketing subsidiaries in Japan, the Americas, Europe, Asia and Oceania; and a global R&D network with companies based in the United States, Europe, Asia and Australia. Canon's consolidated net sales for fiscal 2022 (ended December 31, 2022) totaled $30.31 billion (at an exchange rate of ¥133=U.S. $1). Visit the Canon Inc. website at: global.canon
About Canon India
Canon India Pvt. Ltd. Is the sales and marketing subsidiary of Canon Inc., a world leader in imaging technologies. Having started its operations in 1997, Canon India markets a comprehensive range of sophisticated contemporary digital imaging products and solutions in India. The company today has offices in 10 cities across India with merchandise warehousing facilities at 4 location and employs over 1000 staff and over 850 channel partners. Canon India enjoys a vast retail presence across the country through Canon Image Square (CIS) stores, PIXMA Zones, and BIS Lounges. Canon India's service reach extends to over 632 towns covering 19,118 PIN codes across India – which comprises of 349 Camera collection points, 15 Camera repair centers, 322 Printer repair centers, 184 Copier, Scanner and 129 Large Format Printer Sales & Service dealers. (Data as of August 2023).
In sync with its corporate tagline- 'Delighting You Always', reinforced by World-class technology, Canon offers an extended product portfolio, including Digital Production Printers, Large Format Printers, Commercial Printers, Multi-Functional Devices, Managed Document Services, Inkjet & Laser Printers, Document and Cheque Scanners, Digital Cameras, DSLRs, Mirrorless cameras, Cinematic Imaging Products, Surveillance cameras and Medical Imaging products catering to the multiple market segments of consumer, SME, B2B, Commercial, Government & PSUs.