Canon India's Inkjet wireless range strengthened with the launch of PIXMA TS 3170 and E 3170
The new printers features easy to connect wireless features
New Delhi, June 27, 2017: Committed to elevate imaging experiences of customers across the country, Canon India Pvt. Ltd announces expansion of its popular PIXMA series today, with the launch of two new models. Launched under the Consumer System Products' Inkjet vertical, PIXMA TS3170 and PIXMA E3170 are aimed at augmenting the smart printing experience of home users.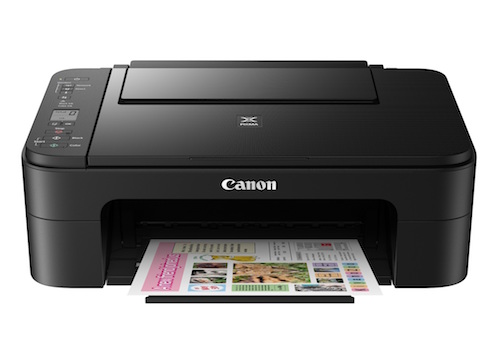 PIXMA TS3170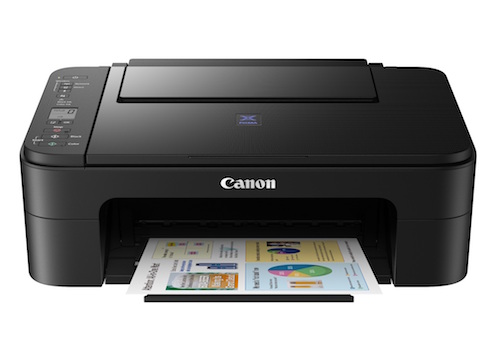 PIXMA E3170


The new PIXMA printers comes equipped with a segment-LCD display with intuitive icons that guide the user through all operations from wireless setup, to making multiple copies using different document sizes.
The enhanced operation panel features one-touch switching to direct wireless connection and back to standard network infrastructure mode, making it easy for friends and guests to connect and print without the need to divulge confidential wireless network passwords.
Both the printers come with a class apart, fingerprint and scratch resistant glossy grid pattern on their top surfaces which makes them easy to maintain.
TS3170 is best suited for occasional printing and is compatible with affordable cartridge Canon PG-745s and CL-746S. E3170 is best suited for everyday printing and is compatible with ink efficient cartridges PG-47 and Cl-57s which provides low cost printing of upto 400 monochrome documents and 180 color documents.
Sharing his thought on the latest product expansion, Mr. C Sukumaran, Assistant Director, Consumer Systems Products (CSP), Canon India Pvt. Ltd, said, "With consumer preferences evolving by the hour, innovation has become increasingly significant. Our focus at Canon is to continuously innovate with new consumer specific printing solutions and become an end -to-end solutions provider. The extension of our TS and E series inkjet printers is a step ahead in empowering the emerging tech-savvy Indian households with global technologies and smarter devices. These are designed to address our customer's everyday printing requirements, backed with unparalleled quality and performance. Perfect household printing needs, the new launches boast of the convenience of wireless connectivity, new and improved design that makes printing even more consumer friendly."
With user friendly features and revamped design, Canon's latest expansion serves as a good amalgamation of next level modern technology and cost-affectivity. PIXMA TS3170 and PIXMA E3170 are available at the cost of INR 4,995 and INR 5,995 respectively.
About Canon Group
Ever since its foundation in 1937, Canon has been adhering to the "Kyosei" philosophy and has been striving to create and deliver world-class products, becoming a top global corporation by diversifying into new business fields throughout the world. Focusing on optical technologies, Canon produces office equipment, imaging devices, industrial systems and other products. Through the close connection between its global head office in Tokyo and regional headquarters in America, Europe, Asia, Oceania and regional headquarters in Japan, Canon combines its global and local operations organically. In 1996, Canon launched its Excellent Global Corporation Plan with the goal of serving the society with advanced technologies and becoming a trustworthy and responsible corporate citizen. The year 2016 is the first year of Phase 5 of the Plan. Currently, Canon boasts a strong global presence of 317 subsidiaries all over the world, supported by 189,571 employees. (Data as of December 31, 2015)
Canon in India
Canon India Pvt. Ltd., a 100% subsidiary of Canon Singapore Pvt. Ltd., is a world leader in imaging technologies. Set up in 1997, Canon markets over 200 comprehensive range of sophisticated contemporary digital imaging in India. The company today has offices and warehouses in 14 cities across India and employs over 1000 people. Canon has over 500 primary channel partners, 14 National Retail Chain partners, and over 6000 secondary retail points. Canon has 232 own retail stores called the Canon Image Square across 110 cities in the country. Canon India's service reach extends to over 600 towns covering 16,477 PIN codes across India - which comprises of 300 Camera collection points, 18 Camera repair centres, 222 Printer repair centers, 262 Copier, Scanner and Large Format Printer Sales & Service dealers.
In sync with its corporate tagline- 'Delighting You Always' , reinforced by World class technology, Canon offers an extended product portfolio, including copier MFDs, fax-machines, printers, scanners, All-in-ones, digital cameras, DSLR, Cinematic imaging products, camcorders, cable ID printers and card printers catering to the multiple market segments of consumer, SME, B2B, Government & Commercial. Canon India recorded revenue of INR 2348. 6 crores in the year 2016.
For Further queries please connect with:
Arnab Bhattacharya |arnab.bhattacharya@creation.io| +91 9811220059
Anu Sharma| Anu.Sharma@canon.co.in |+91 9999069083